Sweet Blog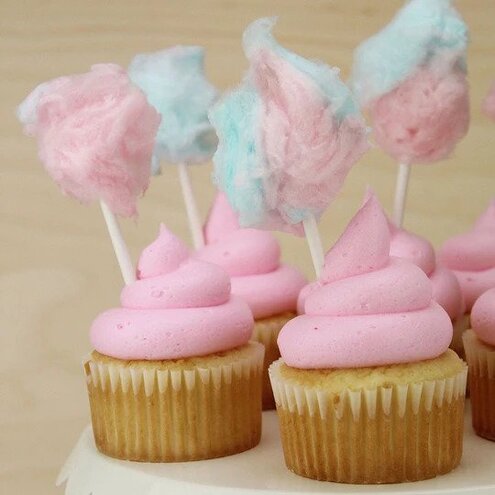 Color Block Ice Cream Spoons
Does anyone else get sad when August is up on the calendar? It always makes us feel like summer is wrapping up. So instead of getting sad about it, lets celebrate summer with the official dessert of the season: ice cream!!!!! And whats better with ice cream? Super cute (and simple to make) spoons!
Grab your wooden spoon Pick out a few bottles of acrylic craft paint in your favorite colors Start block painting: Washi tape is great to use for creating a straight line and bonus it comes up easy so most times the paint won't get pulled up. Once the first layer is dried, tape off again with washi tape and lay down the next color Remove the tape and let it dry (craft paint typically dries super quick) Admire your work and dig in to some super yummy ice cream in style!
Pink Cotton Candy Cupcakes
I'm dying of cuteness over here! Pink, happy, fluffy, sweet cotton candy cupcakes are one of my new favorites! We flavoured our frosting with just a few drops of cotton candy flavouring oil. I love all our flavouring oils and the trick to using them is to not use too much. I error on the side of "just a hint of flavour" rather than too much. Too much is just not good, I've done it. The puffs of cotton candy were easy to make and I'm loving them on top of the paper sticks. Super sweet and fun!